Like all you busy Ladies out there, this week's schedule has gotten out of  "contrôle"!!!
But, here is a lovely French Easter Bunny to look at while we pause for the updates: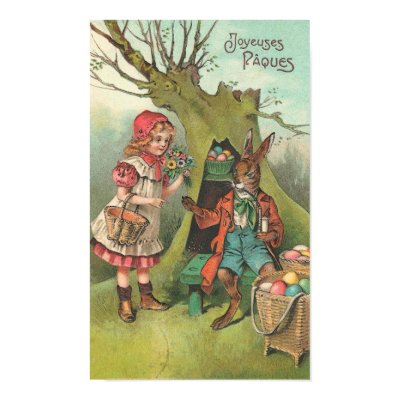 Finished up a bit of work, and trying to put finishing touches on my
Easter Decorations. 
Which as of right now……..
Are about as Sad and empty as this Popsicle Stick Easter Basket,
or maybe it is made out of Tongue Depressors…..?
Decorations coming soon, just in time for my
 LINK UP PARTY on Friday! 
Please stop back here!  Link Ups will start every Thursday  night at 12:01 a.m. and go to
Friday at 12:01 a.m.    In case you are late sort of person…….
 
bon au revoir jusqu' Ã  vendredi