I don't know about you, but I am a HUGE James Bond movie fan.  I think it started somewhere around my early childhood years with "The Man with Golden Gun".  From there, I branched out and watched the older movies when they would show on TV, and when I was old enough, saw all the following ones in movie theaters.  At least once. If you aren't familiar with James Bond, a good one is "From Russia With Love".  Get it "Hutcha with love"?  HAHAHAHAHAHA.
This latest project is "For Your Eyes Only". I am not sure you would find this hutch in a James Bond movie, maybe "Casino Royale".  I "Spied" it when a friend told me her aunt was moving and her mom was selling most of the furniture for her.
Here is "Hutcha" before:
I decided to go a traditional black and white route. (Think James Bond in Tux, but walking on the beach).  I really wanted to break out one of the many CeCe Caldwell's colors, but decided to go neutral.  I used CeCe Vermont Slate, and mixed it with Dover White.  Dover White is the only paint that has no pigment.  Just paint.  It is kind of off white, but it's purpose is to lighten the existing shade of the color you are using.  It is also gorgeous, if you don't totally mix the colors, you get a gorgeous striated effect.  By the Way, I only had to do ONE COAT of my VS/DW mix.
For the panels and the interior.  I followed a similar mission. I started with two parts Seattle Mist and one part Dover White, I thinned it quite a bit so I would have good coverage.  When this layer dried, I followed with a thin coat of Vintage White.  I didn't give full coverage because I wanted some of the Seattle Mist combo to show through.
Remember, when you have a can of CeCe Caldwell's paints, it is best "Shaken, Not Stirred" before you crack it open to enjoy.
I used the original hardware, and dry brushed them so they would blend in with overall look of the piece. (Sorry, there are no hidden compartments on this and the hardware will not double as a laser/gun/fire ejector/smoke bomb/pen, etc.)  I highlighted some of the detail of Hutcha with a paint pen.  To really polish my new project, I went over the entire piece in 320 grit sandpaper.  This allows you to burnish the paint, and all its natural beauty comes through.  It also makes the CeCe  Caldwell paint almost glass like soft.  I sealed the paint with CeCe Caldwell's 100% natural Clear Wax and  buffed until it shone like a Diamond, as in "Diamonds are Forever". 
Maybe if I had completed this piece earlier, it could have found a place in the Jame's childhood home, "Sky Fall".  Lucky for moi and everyone else, it didn't, or it would have been blown to pieces.  Instead, it went to Paris, Paris Flea Market that is, where it is awaiting its next mission.  Next sale is March 7th-10th.   I think I am pretty done with the black and white look for a while, but then I will "Never say Never again".
Until I get my next mission, (which my garage is currently full of)……I am sharing My Hutcha with Love at these swanky parties:
Monday: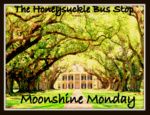 Tuesday:
Wednesday: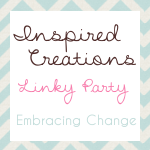 Friday: