What a week! Wait, it is only Wednesday.  Emma came over Monday and Tuesday, to make a big extra push for Paris Flea Market. We were painting fiends Monday and yesterday, sweet Emma stayed here while I took a car load to Paris Flea.
We were all about color, and I  can't wait to share some of the pieces we finished.  Like this Oak circa 1984 rolling cabinet that got a fresh coat of paint!
There is a new thrift store in a nearby town.  It is in one of those "stacked to the rafters" type stores with a lot of, well, JUNK!  But if you don't mind hunting, there are some goodies.  The owner doesn't put prices on the furniture, so it is all "wheeling and dealing".  Which I love even more.  I bought this solid Buffet, complete with a drawer and silverware liners, plus a smaller cart for $40.  And it rolls!
The Buffet had seen better days.  Maybe it had been pushed around too long and was tire.  It's wheels started coming loose.  The dings and scratches were like old wrinkles. I removed the existing casters, (which were not really in scale with this piece), added a piece of MDF and bigger casters to make this girl solid.
I painted the entire piece in CeCe Caldwell's Virginia Chestnut.  The next layer I did in a thinned coat of CeCe's Nantucket Spray.  This is just the slightest hint of green, and such a bright and cheery color.  The Panels and top I painted in CeCe Vintage White.
Sanded the entire piece with 320 grit sandpaper to make it glass like smooth. Finished with CeCe 100% natural Clear Wax.
I am so pleased with the finished result. (The knobs are from Cost Plus, love them).   This piece just feels like bright and sunny Spring to me.
If you haven't used CeCe Caldwell's, you must!  This entire project took me less than two hours from start to finish!  I love working with CeCe Caldwell's paints.  I can "roll" out project after project because the paints are so easy to use!
Rolling this project around to these parties:
Monday: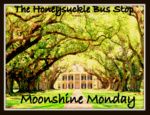 Tuesday:

Wednesday: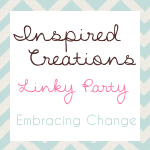 Friday: