Happy Thursday!  I have been on the road!  More on my adventures at the
CeCe Caldwell Factory
in Prescott coming soon.  Jessica, aka Dear Emmeline was so sweet to step in and post for me today.  If you haven't seen Jessica's work, then you are in for the biggest treat.  This girl has more talent in her smallest paint brush than I have in all of mine.
Karen asked me to stop over today to share some of my favorite furniture makeovers with you.
I'm going to start with a dresser that I refinished for my daughter's bedroom.
I think it also happens to be Karen's favorite!
This dresser was hidden away in my in-law's attic.  It looked quite different before I painted it,
added some fabric detailing, and my daughter's silhouette.
My son's dresser was also refinished to be one of a kind!
I created this two-tone look with goldenrod paint and some handmade contact paper stencils.
My favorite piece which was also featured in the July|August 2013 issue of Cottages & Bungalows Magazine is my cross stitch painted dresser.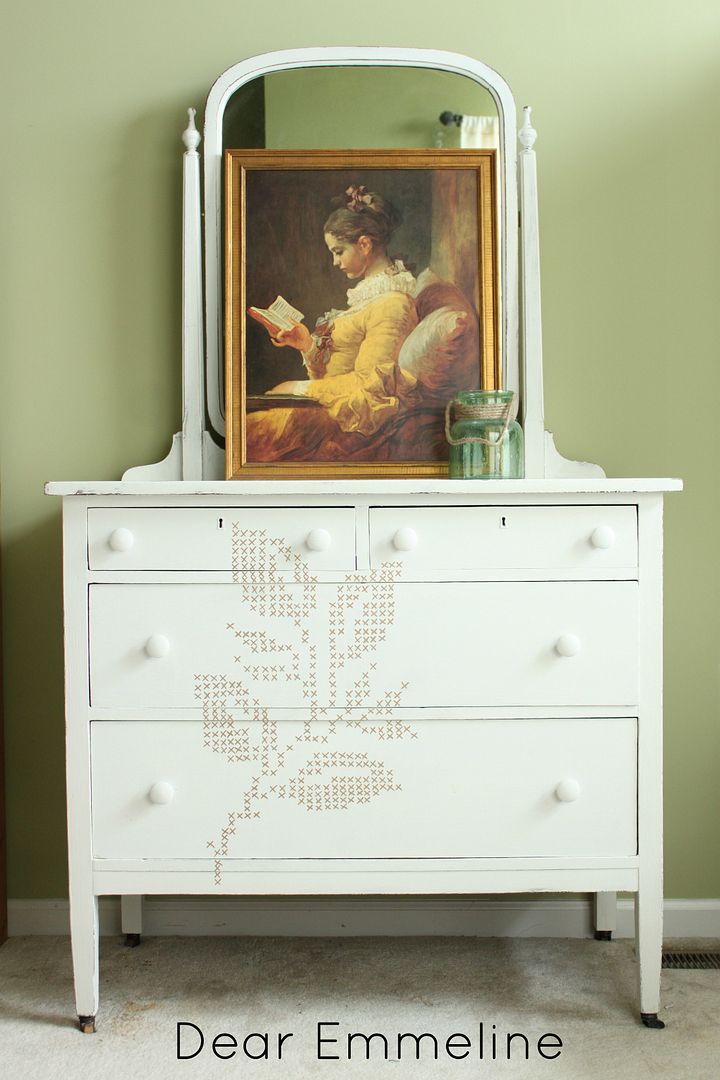 The fan favorite on my blog is my olive and gold dresser painted with a DIY baking soda paint.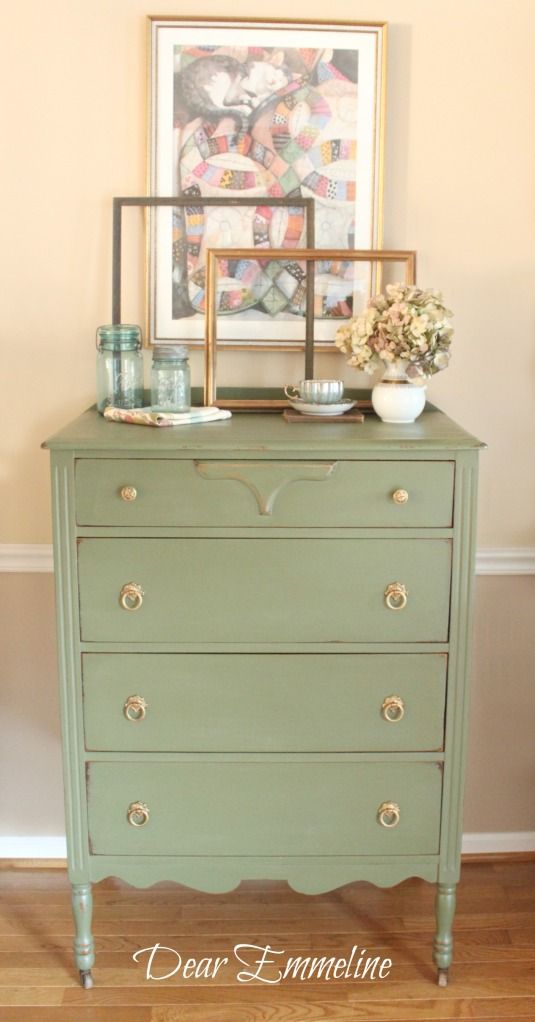 Number two in page views and another one of my personal favorites is a pale blue two-tone dresser.
And, just so you know I don't only refinish dressers here's a collage of some of my other work!
Thanks for having me Karen.
It was lovely visiting with you all today!  I'd love for you to pay me a visit over at 
Dear Emmeline
 sometime.
You can also find me here:
See what I mean?  Whoa, TALENTED!!  Thank you so much Jessica. 
PS Don't forget to come back for the Link Party!